Viewing a creator profile
Clicking on an individual creator location pin triggers the creator's profile card to pop open and display their details, bio and portfolio to the client. Clients can choose to expand the creator's bio and portfolio to access more information and view examples of previous work. If a creator is actually live on the Creadoor platform at the same time, a 'live' indicator signals this status to the client. The client can choose to chat to, or message the creator directly from their profile card, using the chat dialogue.
Besides being able to view creator profiles, clients can also share projects, propose project dates and times, reject or accept bids and contractually strike a deal, directly within the chat dialogue using functionality which is bespoke to the Creadoor platform.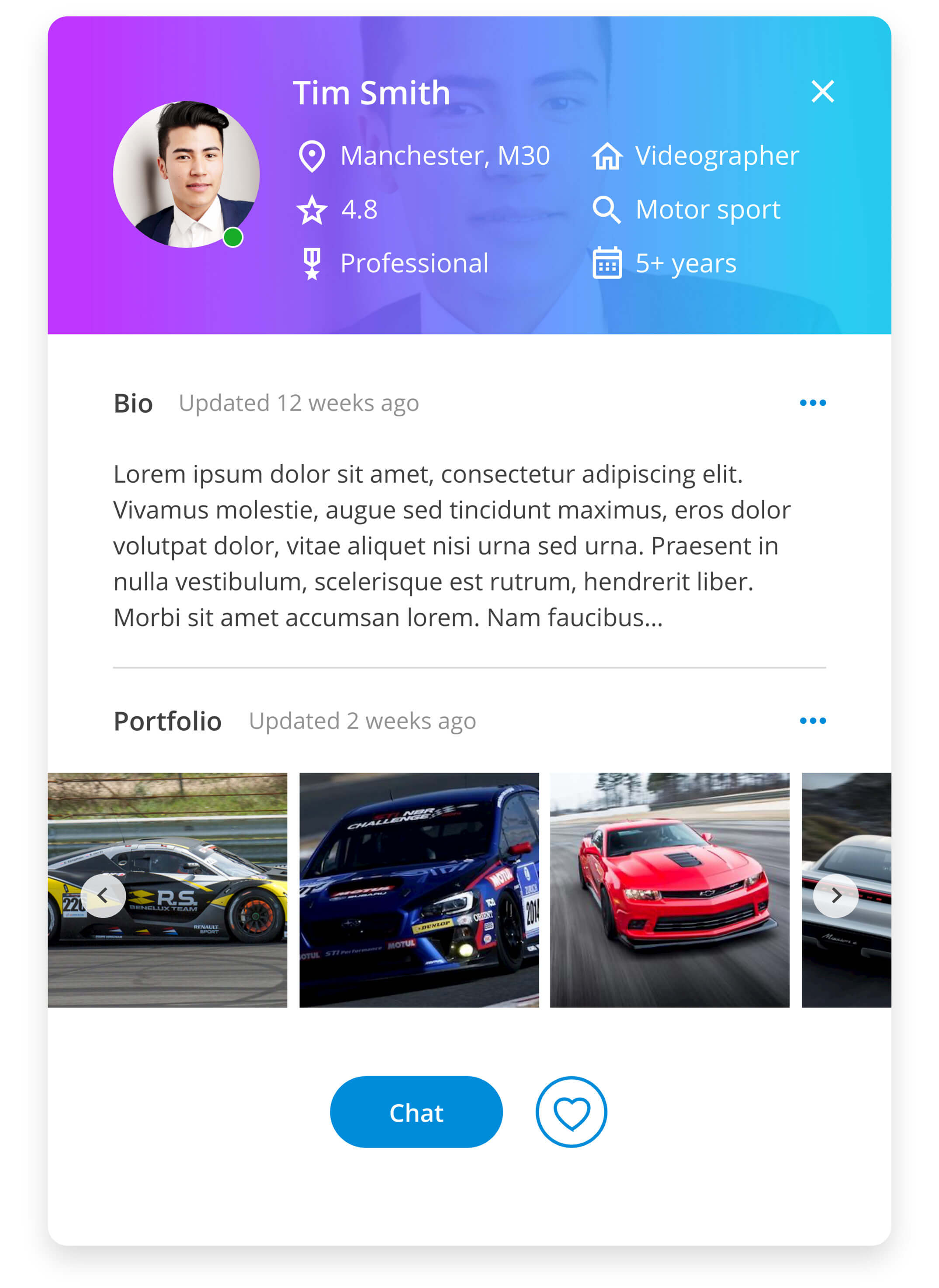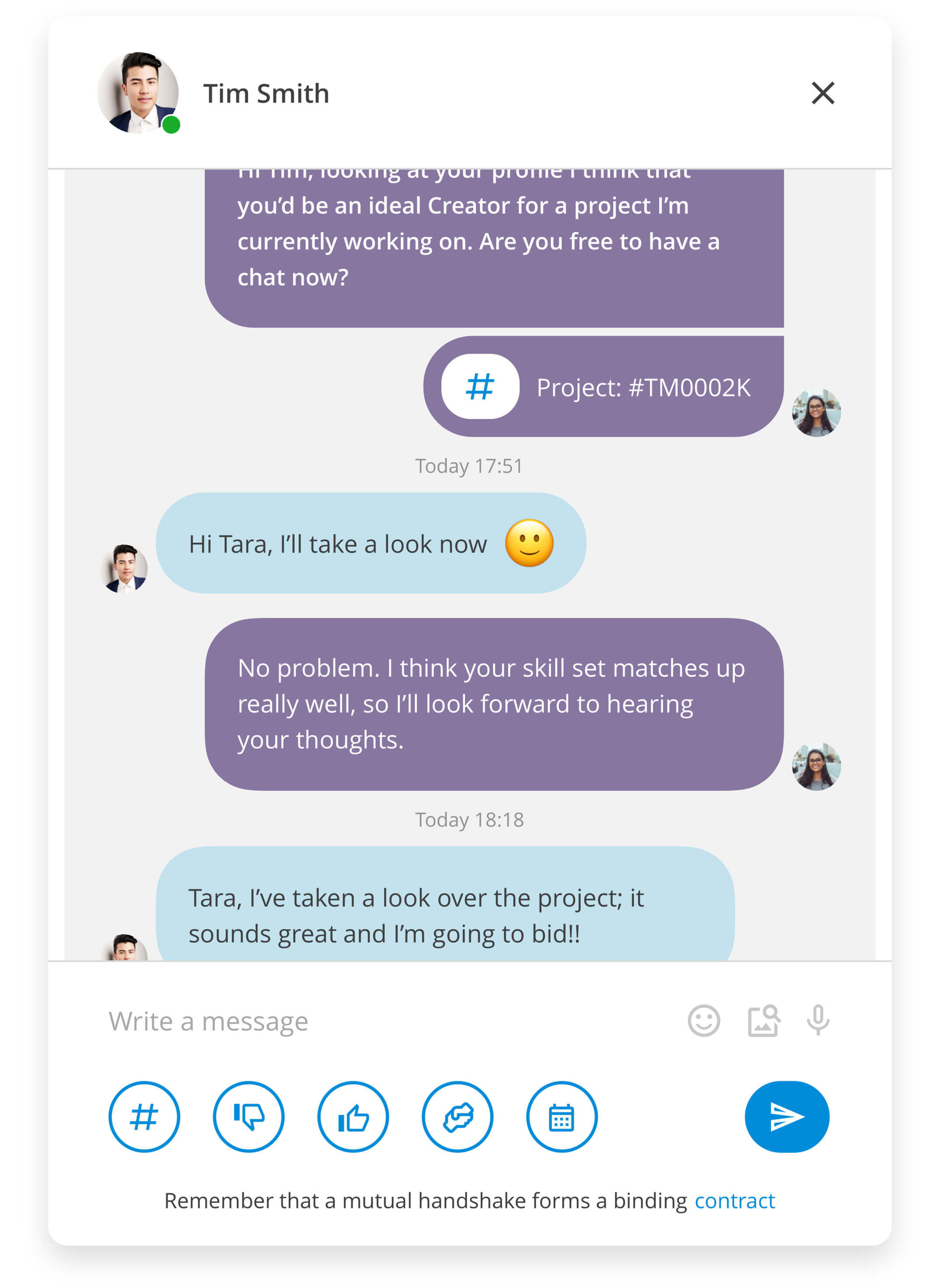 Calendar functionality
Clients can use the platform's Calendar functionality propose and confirm either an individual date, or a range of calendar dates with a client. Adding times to the calendar dates remains optional. Dates and times can be edited within the platform if circumstances change and all changes are flagged as chat notifications.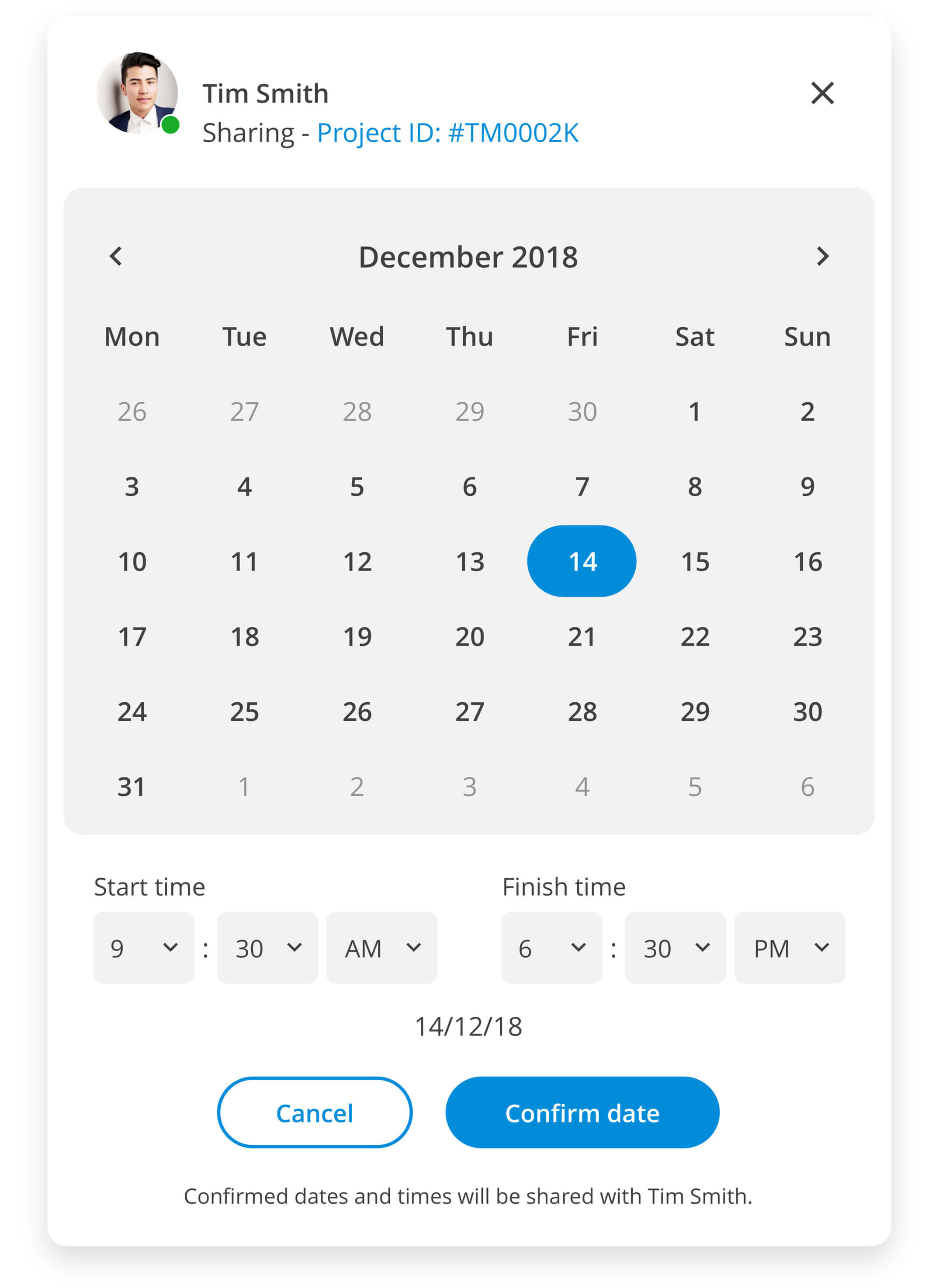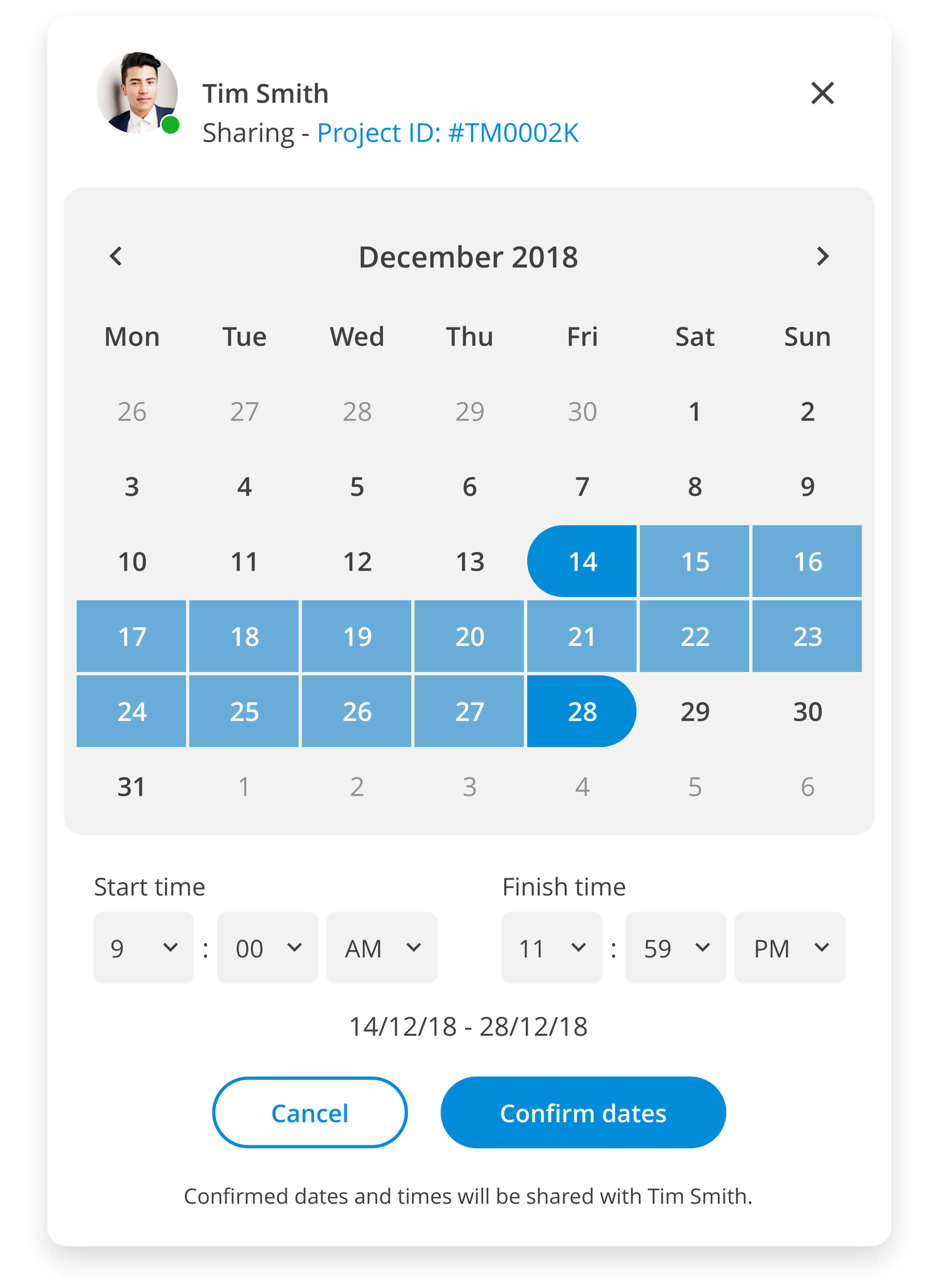 Viewing client projects
Creators who are looking for available projects initiate their search for 'live' clients using the map search. Clicking on a Client's location pin opens a project card, which displays the client's live projects. Creators can bid for live projects, chat to the client or save projects to their 'Saved clients' list. Project cards display a countdown timer for each project, which shows the length of time remaining for creators to bid for the project. The number of live bids is also displayed .